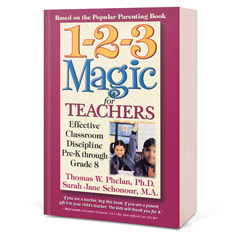 If you are from Maine you have read or at least heard of Lost On A Mountain In Maine.. You know of Donn Fendler's fight on Mt. Katahdin for survival for 9 days at the young age 12. There was a point in one of the largest searches in Maine that they were no longer looking for a scared and lost young boy but his body. That is the harsh reality of getting lost in the woods, on a mountain, in Maine. 
So this week at co-op for our Maine Authors class we studied the book Lost On A Mountain in Maine, the life of Donn Fendler, and learned what to do if you do get lost on a mountain (or in the wilderness) in Maine from a veteran army combat medic and former search and rescue volunteer. The book and lessons are fitting because Baxter State Park is only 20 minutes away and everyone lives close to some type of woods. Donn Fendler was a good man and lived a good and long life. He accomplished a lot of great things, was a war veteran, and spent his life speaking and teaching about his book and what happened to him when he was 12. 
We split up our classes into 30-minute segments teaching each class twice. One age group is 7 and under and the other age group is 8 and up. While the lesson was similar for each age group the one for the older students provided more information on the scary search for Fendler and the realities of how dangerous it was.
Lost On A Mountain In Maine has been turned into a graphic novel, while Fendler was still alive. I used this book titled Lost Trail as our focal point because in class we were unable to take the time to read the whole chapter book. I noted important pages and articles and we went through those as a class. 
For both classes, we showed the pages in the book about how Fendler and his friend went ahead of his dad and the moments Fendler got lost. We showed the happy ending and read parts of the interview with Fendler about how he became lost and survived. I also shared with both classes how Fendler's father obtained an eye injury while he was searching for his son and was admitted to the hospital and was not cleared to leave by the time his son was found. The difference between the classes with sharing the book was I read the news articles to the older kids that told of search and rescue looking for his body, how the Governor ordered the guard troops to pull out, and how they had to fly in new search dogs because of the injuries the previous dogs sustained looking for Fendler. 
So what were the basic survival skills we taught the students?
When you realize you are lost, stay put. The child in our book did not stay put, he kept moving. Through the whole book and the real-life search, the rescuers kept finding his tracks and they were following him but the boy did not stay put. If you think you are lost stay put and stop moving.
Don't run off from your parents, at any age, when you are hiking or climbing a mountain. The moment our character ran off is when things went bad. 
When you realize you are lost don't panic. Instead of panicking make a plan. 1. Where are you going to sleep? 2. How are you going to obtain water? 3. What will you do to make sure someone finds you? 
You can build a bed and shelter very quickly and easily out of large sticks or branches and leaves. We showed the children examples of easy ways to quickly make a shelter and bed from the woods around us. 

You can obtain water in man different ways. Hopefully, if you are hiking or climbing you already have a water bottle with you. You can collect rainwater or boil water with a fire if you have too. Do not collect water from a moving stream and drink it, that is a common myth. On the side of a mountain, the water may not be contaminated but pending on where you are lost if you do not know the area do not take that risk. For example, you will not want to collect water from the Penobscot River just because it is 'moving water', it wasn't even until recently the fish was safe to eat from the river (and it still isn't in some areas for certain types of people). We had a few simple supplies with us to go over with the kids, a trash bag (which can be used in many different ways) can be used to collect water. 

To make sure someone finds you stay put. Break branches or make marks around your area. If you have something special with you like a stuffed animal, toy, necklace, etc hang it somewhere higher that you can reach or put it on top of your shelter. If you have noise makers in your bag use them but use them so they can be heard and you will not grow tired. We had a whistle in out bag, blow your whistle. Bang a rock or stick on a tree. Sing songs to yourself. Always be making some type of noise. If you have bright clothing make sure that is showing more. For example, if you are wearing a bright shirt but have a dark jacket, make sure that bright shirt can be seen, if it is cold but the bright shirt over your jacket. If you still have your trash bag in your bag and it is unused hang it somewhere where it can be seen. 
The kids were taught a lot of things that I may not be thinking of. Do not eat anything you are not 100% sure of what it is, lighters/matches/knives/etc are not going to help you much if you have not been taught how to properly and safely use them, ask your parents or join a scouting organization or club to learn more wilderness skills. The kids learned a lot and best part was when we asked the kids questions and to reiterate what we taught them they all repeated everything we taught them.
It was a great lesson and a lot of fun. I hope it inspires you for your lessons about the outdoors and wilderness skills. It is never too early to teach outdoor safety and what to do in an emergency. Sure, I am confident I will never lose my kids in the woods, but you know what? I bet the Fendler family thought that too and I bet every other poor parent whose child got lost in the woods also thought that, and they are not bad parents. 
I hope you are enjoying our study of Maine Authors! I hope this is helpful and inspiring to your own lessons.
Blessings!