So I am online surfing and shopping during these crazy times. Lord of the Rings is always playing in my home. I'll be on my own for a while! We may be a homeschooling family but we leave our home every day. This is all weird and all new territory for us! So what better thing to do than one of my many favorite things, shopping and making lists :).
10 Online Services and Subscription Boxes That Will Save You Time and Sanity
1. MASTERCLASS


Masterclass is amazing! This site offers hundreds of classes that are taught by real masters of their professions. You may get overwhelmed with all the amazing options. Here are some of my favorite ones:
Neil deDrasse Tyson Teaches Scientific Thinking and Communication
Gabriela Camara Teaches Mexican Cooking
Sara Blakely Teaches Self-Made Entrepreneurship
Joyce Carol Oates Teaches the Art of The Short Story
Penn & Teller Teach the Art of Magic
Judy Blume Teaches Writing
Christina Aguilera Teaches Singing
Jane Goodall Teaches Conservation
Helen Mirren Teaches Acting
Gordon Ramsay Teaches Cooking
Carlos Santana Teaches The Art and Soul of Guitar

2. GROOVY LAB IN A BOX


This is a subscription box service that sends your kids' STEM activities every month, or bi-monthly. This program is in partnership with Popular Mechanics. The box comes with everything you need, including a lab notebook, engineering design challenge, supplies, and more.

3. TESTING MOM


Testing mom is a great program. One membership covers the whole family, so big families can get their monies worth. They focus on testing and preparing for different types of tests. They offer over 100,000 practice questions. The levels are PreK-8th.
Here are some tests they offer:
Click here to receive free TerraNova sample questions
Click here to receive California GATE Sample Test Questions
Click here to receive free CogAT Test sample questions
Click here to receive free sample NYC G&T questions
SCAT Test OverviewFree OLSAT Test Sample Questions
Free SCAT Sample Questions
Free CCAT Test Sample Questions

4. WYZANT


Wyzant is a great program. They can help you find any tutor you could ever need-including music lessons. You can find a tutor near you or you can do online lessons. Wyzant is one of the best tutoring companies out there.
Study Skills Tutors
Music Tutors
GED Tutors
Elementary Tutors
SAT Tutors
Reading Tutors
Latin Tutors
Biology Tutors
Calculus Tutors
Redeem your coupon for $20 in free tutoring!

5. GREEN KIDS CRAFTS


Green Kids Crafts offers subscription boxes for kids 2-10+. They plant a tree for every order placed. They offer sample pictures of their boxes online. The boxes come with a STEAM magazine, 4-8 STEAM kits, supplies, and more. Each box has a theme like oceans or volcanos. Your child will have a great opportunity to combine science and art subjects.


6. FINE CHOCOLATE CLUB


I wrote a review about the Fine Chocolate Club. I cannot get enough of their boxes. Their chocolate is amazing, they donate to charity, and the shipping is pretty fast. I love everything about the Fine Chocolate Club.

7. ECOCENTRIC MOM


Ecocentric Mom offers eco-friendly products in a subscription box for children birth-toddler-though I don't think they ever get old. And for mom, always. It is a great program.



8. KNOWLEDGE BOX CENTRAL




Knowledge Box offers amazing lapbooks which I think is one of the most fun and creative ways to learn. They also advertise that they "use Color Psychology and other proven practices in all of our Lapbooks, and this helps to improve information retention". Overall though they are great products and make schooling more fun and easier.

9. SEVEN SISTERS SCONES


Seven Sisters Scones offer seven different delicious subscription boxes. As a treat for you or for the family, I think you will enjoy trying a box full of the best scones. They are so good and pretty.

10. GRAMMARLY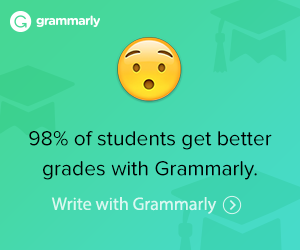 I have used Grammarly for years and I make my children use it on their tablets. This is the best writing, spelling, and grammar program out there. Grammarly has a very good reputation. There is a free version of Grammarly that anyone can use and a paid version that works really well and helps write whole reports, resumes, etc.
While I'm shopping let me know your favorite subscription box that has saved your sanity! Comment here or find me on Twitter and Instagram.
Blessings!